'Do I have to prepare something', I asked my future superior Ari-Pekka Kainu just before I left for a 12-week exchange to Pori, Finland.
A shorter version of the article available on issuu.
'Keep an open mind', he said, 'and everything will be all right'. And so I did.
However, before I left, a lot of things had to be arranged.
'Good preparations come in time', they say and therefore I started with my search for an exchange in September 2014 with the aim to go abroad in April 2015.
I asked A-P (Dean of the ICT Faculty of SAMK), whom I have known since 2008, what SAMK's perspectives were regarding teacher exchange, and he replied immediately; 'When can you come?".
Unfortunately, due to different scheduling, the period I was aiming at was not a good time for SAMK. I would have been in Pori, but teaching would be rather impossible, because there wouldn't be any students during this period.
SAMK has five modules/periods (8 weeks each) instead of the four modules the Hague University is used to working with. During this 5th module students are mainly in internship or do other kinds of projects. Therefore, my stay should be postponed to August 2015.
To prepare a longer staying, A-P advised me to try a week in Pori. We agreed on a week in February, and during this stay I already taught a few hours (enough hours to comply with the Erasmus agreement). Together with A-P and other members of the management team, we discussed the items to focus on during my longer period in August. We agreed on teaching and research. This visit was very useful because I got to know more future colleagues and learnt more about SAMK.
Finally, it was in the middle of August we, my wife (whom I married just two weeks before our leave) and I got on a road trip to Finland. Although the trip lasted almost three days, it was a good decision to go by car. In advance, I thought about how convenient it would be to have my own car at hand and having the opportunity to travel a lot and do some sightseeing.
We arrived on Sunday, and a (future) colleague was waiting for us with a key to my new residence. A small house was arranged by SAMK, enough space for a man alone and with all the comfort men could wish. A Finnish bathroom was included as well, which I learned to love.
Although Finland is known for its cold temperature, it was around 25 degrees the whole first week. As I heard later, this was the only period with lots of sun, and people titled these few days of good weather; their 'Finnish summer'. The temperature was very high in 'my time', although sometimes it was already 10 degrees below zero at night later that period.
Once I had settled and unpacked the car, we had the time to do the groceries and learn to know the neighbourhood. I noticed right away that everyday groceries would be more expensive than in the Netherlands (this is because of differences in VAT).
We walked through the lovely neighbourhood, called Paradise Hill, only three kilometres from the university, and went to the city centre to get acquainted with the area.
The first week of my stay would be the introduction week, not only for me but also for all the new students. New students were introduced by student tutors wearing overalls with tags of parties or events they went to. Apparently the more tags you have, the better 'student' you are. Every faculty has an overall with its own colour and I saw them wearing these overalls throughout the whole period.
I also got introduced to a lot of Finnish people with all kinds of (for me) difficult Finnish names. Also, a few Dutch and Belgium students arrived but I didn't often see them during my stay and was doomed to speak English and a little Finnish the whole time. English is not a problem, but also after a Finnish course, my Finnish was good enough for saying hello and other basics. A good conversation in such a foreign language was not possible.
The introduction ended with the 'Kurnajaiset' where new students (as part of the introduction) and old students (to ensure they would keep their records), crawl on their hands and knees through the city centre. A nice event which ended in several bars, not to get drunk, but probably to lose the feeling of pain in arms and legs.
A prepaid cell phone, with unlimited access to calls, sms and data, came in handy. The (technical) infrastructure in Finland is much further ahead compared to other countries in Europe or even the world. I had the feeling my mobile data traffic in Finland was even faster than my (wired) connection at home. This phone made it possible to stay in touch with home through facetime or skype and the opportunity to speak some Dutch once in a while.
Finland's summer ended with fireworks in the lovely 'bay' area the weekend after the introduction. It was time to say goodbye to my wife and really start working.
During my stay, I took up teaching in different areas of expertise. Some cultural differences between the Netherlands and Finland, business, project management, Entrepreneurship subjects, Blue Ocean Strategy, in both undergraduate and in Master courses.
I learned students from Finland differ from students in other countries (at least in the countries south of Finland).
Having class at eight, students are on time and rather arrive and are prepared 10 minutes before the class starts. Only the exchange students are often late, which is not much appreciated by teachers. Not only students are on time, Finns in general are very punctual, coming late is 'not done'.
It also occurred to me, most students are withdrawn or shy. Colleagues told me later, it also has to do with being afraid to speak (correct) English. They rather don't speak English, instead of making a lot of errors.
I think I'm more direct (also in my teaching), although A-P made a good point by asking me; 'Why did it take 14 years to ask your wife to marry you, if you are that direct?'.
I had to work hard to get the students more involved in a Q&A/discussion way of teaching.
I used the 'marshmallow challenge' a lot in different metaphors, and I will probably be remembered as 'The Spaghetti-man'. I also used a lot of videos to 'tell' something about the Netherlands and Dutch in particular with a rather diminishing approach of our inhabitants, except for the 'Breakfast' video of course.
Except for the chocolate sprinkles children get at breakfast, I brought a lot of 'stroopwafels' (a Dutch treat), liquorice and in October (my wife, who visited me seven times, took them on a plane) Dutch St Nikolas treats (chocolate in the form of a letter and 'pepernoten') to break the ice (or tongue) with colleagues and/or students. I made a lot of friends trying to bribe them (ha ha) with all the sweets and colleagues asked me, upon my leaving, what they would do without me, if I wasn't there anymore to fill their needs for Dutch sweets.
I love(d) my colleagues inviting me to all kind of activities, from visiting their summer cottage to an ice hockey or pesäpallo game and pointing out all kinds of things to see. I really learned a lot about Finland and the warmly welcoming Finnish people. I got used to Finnish habits, like an early warm meal for lunch (pea soup on Thursday) and having a sauna (in my case, every other day). I even had the opportunity to speak to Santa Claus and witness the Northern lights.
I surely can recommend a (longer) stay in Finland, as a teacher or student, but also as a tourist.
My stay in Finland will surely lead to a follow up, while the Universities intend to do projects and research together, and although there is no contract (yet) a handshake in Finland is binding as well.
I would like to thank all of you for making my exchange in Finland a joy forever.
Marcel van Geffen
The WordPress.com stats helper monkeys prepared a 2015 annual report for this blog.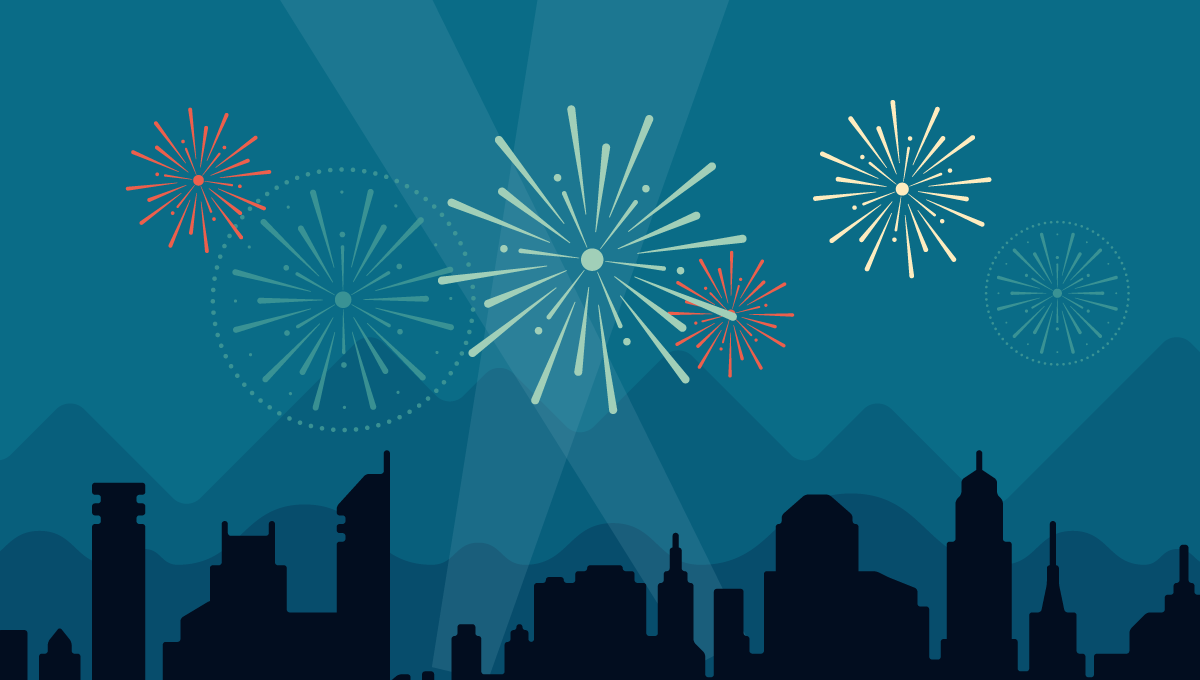 Here's an excerpt:
This post got the most views in 2015: Adapted physical activity: ready – set – go
SAMK in Figures: Library in 2014
In 2014, SAMK's library had
123, 057 printed books
118,670 e-books
290,000 downloads, 47 per student and teacher
52 per cent of purchasing expenses were spent on electronic materials, 60 euros per student and staff member
More asides

→